Seven Springs Pinot Noir 2016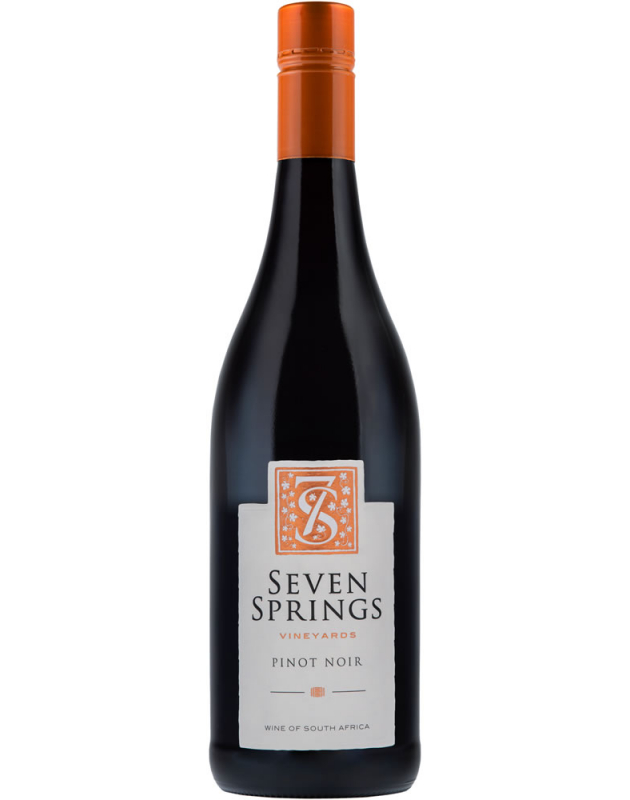 Seven Springs Pinot Noir 2016
As this is our 8th vintage the wines gain greater balance, but also with the drier and hotter vintage we has smaller berries that in turn lead to more concentrated aromas and flavours. This vintage is marked by aromas of darker fruit like, black currents, plums yet also red fruit like strawberries and red currents with hints of dried herbs tickling the nose. The palate complex, rich and balanced showing flavours of black currents, mulberries, prunes, olives, hints of forest floor and a lovely earthy undertone. The tannins are round and soft yet firm giving the palate great length and structure.
Technical Analysis
alc
13.39
rs
2.0
pH
3.5
ta
6.1
Wine Information
Accolades
Brand Group
Seven Springs
Other
Winemaker
Variety
Pinot Noir
BlendPercent
FoodSuggest
To enjoy it fully we suggest a serving temperature of 16-18˚C. It can be enjoyed with a variety of foods; such as game meats, duck, mushroom dishes and charcuterie, olives and beetroot crisps.
Ageing
It will definitely benefit from aging in bottle or if to enjoy now, it will surely need decanting.