Seven Springs Syrah 2018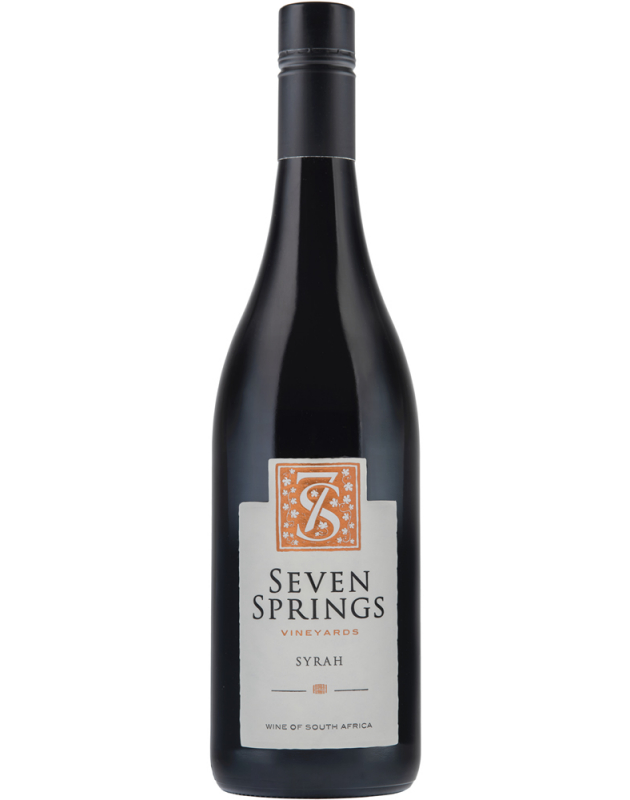 Seven Springs Syrah 2018
This Syrah offers a deep, scarlet-plum colour with real depth and clarity. Slight hints of black-current and cedar-wood are noticed on the nose, which follows through to the palate of violets and white pepper. The tannins are firm but balanced by the body of the wine.
Technical Analysis
alc
14.0
rs
2.5
pH
3.45
ta
5.7
Wine Information
Accolades
Brand Group
Seven Springs
Other
Winemaker
Variety
Shiraz
BlendPercent
FoodSuggest
Cooler climate Syrah like this is not as robust and heavy as your typical South African Shiraz. Certainly a structured wine that will benefit from being paired with some juicy, flame-grilled meat or a stew. This wine will also go really well with some pongy cheese or even a curry. More elegant than your typical Shiraz but well-structured and long on the finish.
Ageing
A structured and chewy wine with length that will only improve over the next 5 years or more!